For Conscious Creator SoloPreneurs who have perfected at least one Content Production Business Model, and who want to leverage that success into a fully complimented product and service offering.
Need help taking your SOLOpreneur Media Company to the Next Level without Burnout or Sacrificing your Values?
The FLOW Method
If you said YES! We want to use our unique and proprietary  "FLOW Method" to hand build your Holistic Media Company Scaling Strategy and an Execution Plan that our team (or yours) can begin implementing immediately to Optimize your Existing Revenue Centers, and Systematically adding Additional Revenue Opportunities.
Turn your SOLOpro Channel INTO  a HOLOpro Business
What's a HOLOpreneur?
Imagine a business that doesn't scale exponentially, but rather intuitively and prioritizing your happiness 🙂
Imagine a business that stays as comfortable to your lifestyle is today, but with the lift of sustainable growth.
Do you have a YouTube Channel that's pushing 1m subscribers? Or a Podcast? Or maybe you've built a popular Summit  or other Limited Series?
Are you an Expert, Coach, or Mentor who's Program or Courses are doing well, but you could use some Lead-Flow from Content Marketing?
Have you produced a Documentary or Feature film that's missing the Story Beats, & Story Flows that allow for Integrating your Content Strategy?
Channels & Shows - Podcasts & Summits
Have you itemized, and categorized your past content? Does your future content have a strategy? Do you have hundreds of posts, shows, and episodes that are not transcribed, and segmented for use in cross-channel content marketing?
Missing out on this critical 1st order pre and post-production activity deprives you of the foundation for creating more profound 2nd and 3rd order products such as Courses, and Programs as well as Documentaries and Features.
Programs & Courses - Products & Services
Integrated Productions will include past content if appropriate, but should certainly be built around the various feature subject pillars any show, or summit covers to ensure continuity in messaging, and congruency in the audience, and customer journeys.
In every feature interview, ask the same questions to compile a product, or a course on that specific subject.
Draft program matter based on discoveries in the serialized content.
Weave program assets back into the serialized content and the final features films and documentaries
Establish authoritative narratives around proprietary methods and systems.
Films, Documentaries & Limited Series
Most feature products either treat their content marketing as after thoughts or are produced to sell an existing program.
Ask yourself: "What if I produced all 3 pillars with the same mind, strategy, and a coherent timeline"?
How much better would your feature film be? How much more interesting would your Documentary Story Beats be, and how well would your products well when they are effectively, intuitively pre-sold through fully integrated and congruent branding, concepts, personalities, methods, systems, products and services.
30,000 Foot View: Ground-Level Action
Integrated Media Producers can see your business from a very high level, understand quickly the strategies needed at multiple levels, and zoom down in an instant to execute tactics on the ground level. Having holistic vision is paramount.
Each of our last 3 clients are generating 7 figures per year with their Integrated Funnels.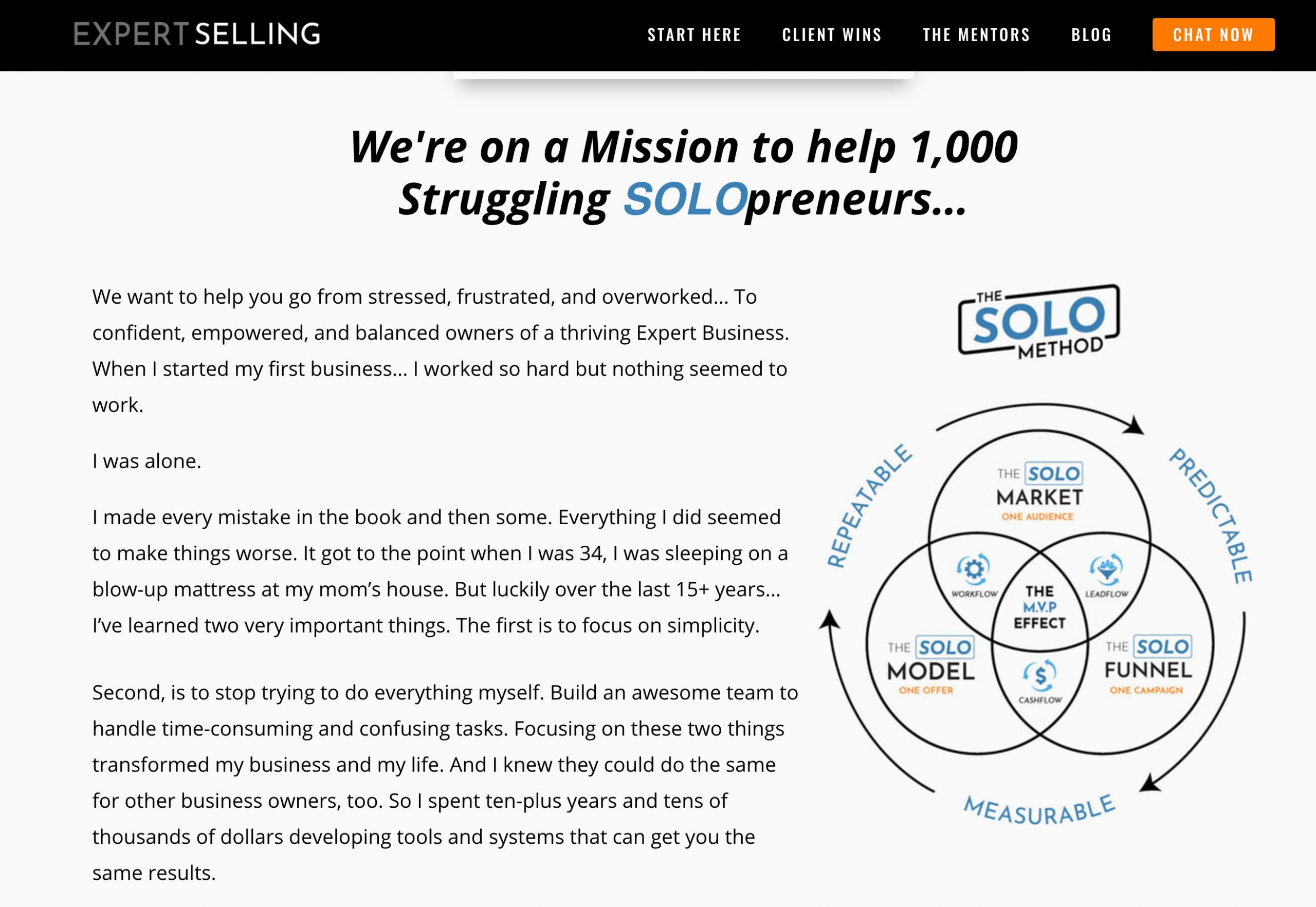 Mindful World, Milton's Secret
When I launched my new business, Linked Into Leads, in February 2014 and needed some guidance on how to structure my product offering, marketing strategy and overall business model, Mike was the first person I turned to. What started as me speaking on the topic of LinkedIn very quickly turned into a full-service agency with multiple online products, consistent recurring revenue and a unique differentiation in a busy marketplace of competitors selling "lead generation" and "social selling" solutions. I can honestly say that my business would not be as successful as it is today if not for the knowledge, insight and vision that Mike brought to the table
Video Testimonial - Trevor
When we brought Mike onboard as a marketing leader on a permanent part-time basis to support myself as the CEO and our teams.
We were just beginning to develop our feature film, digital program and all that goes with it, such as strategy, integration, and of course executing critical projects including all Creative, Content, Product decisions as it relates to Marketing.
Mike is a gifted strategist and brings a higher level of tactical Integration and execution from the big picture right down to the details and how it all fits together in a way that we couldn't have launched, and grown in the way that we have, without him.
Video Testimonial - Stephen
Mike has been integral to our growth and indispensable to our founding, as he was fully responsible for developing our digital marketing strategy and department when we went from vacation home owners to a startup real estate company that wanted to focus on content, and infotainment to woo and wow investors and luxury vacation real estate buyers and developers as partners.
Our stated mission to become the market leader in Mexico Real Estate was reached and exceeded as we have grown from 1 location and 2 agents to 5 locations and 15 agents and growing.
As our marketing leader specializing in digital, Mike is involved in all aspects of the department and business and we're looking forward to our next phase of growth through his leadership.
Video Testimonial - Brent
Integration is the New Growth
There are many ways to GROW your business, but only when done right by integration is the growth exponential  Integrated expanses includes an "at-Ease" sustainability, and intention. Growth alone leads to business "dis-Ease".
Register for Free Strategy Session
We only take 3 clients at a time, so we want to make sure we're a good fit. Register now for a free 90 minute clarity call so we can each qualify each other as partners in growing your content and content business objectives.
Free Strategy Session Application
Check out one of our 3 free tools, all part of our iCMO Playbook Portal, provided to each our of iCMO clients.
5 Day Product Stack Chalenge
Build Your Product Stack in 5 Days
Playbook - Full Stack Product Offering
Playbook - OneDash Campaign Scoreboard
Playbook - Product Spectrum Analysis

Media Productions
For "Creator" SoloPreneurs who have perfected 1 Content Production Business Model, and who want to leverage that success into a fully complimented product and service offering.
Apply Now / Schedule Free Strategy Session
Free Strategy Session Application
Free Strategy Session Application
We VALUE Transparency and Simplicity so we put our pricing structure front and center. No need to wade through our Clarity Call to learn our "Starting Point" prices (though you'll definitely need to have a Clarity Call to apply for our program. Ready to Level Up? Apply now.
90 Minute Strategy
Free Session
Based on Application Surey: Unfortunately aot all applications are accepted, but we promise to follow up and explain why we think we're not the right fit for each other and provide free resources we feel might be helpful.
iCMO Services
90 Day Implementation from
Investment varies on the scope and challenge of project and will require a Free 90 Minute Strategy Session before engagement so we can be well positioned to work together.
Full Day Workshop
Deep Dive / Crash Course
This 8 Hour Implementation Day Requires a Free 90 Minute Strategy Session. Workshops can focus on up to 6 of our 30 Playbooks and as few as 1 depending on the results of our Free 90 Minute Strategy Session.